Open Your Heart to Passion and Let the Fireworks Begin!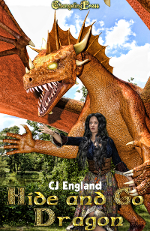 A dragon's protective fury gives two wounded souls a second chance at an eternity of love.
With a little ghostly help, two new lovers find the promise of eternal love.
Sometimes a heartfelt wish can change your life.
In Paris' Ghostly City of the Dead, Two Unlikely Lovers Unravel a Century Old Curse.
Will an irrepressible free spirit dare to tame a dragon's heart?