CJ's Shop
Coming Soon
A selection of fun items celebrating some of CJ's favorite series, including The Mylari Chronicles, the Don't Series, Second Chances, Beasthuntress and the Warrior Trilogy.
CJ will also have links to other products that she endorses for her readers' pleasure.
Check back for the shop's grand opening coming soon!!!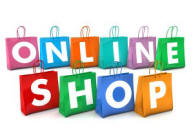 Need Inspiration? Take a Walk on the Sexy Side.
Toys Included.
Don't Spank the Vamp
Dawn is so focused on making a name for herself in the art world, her personal life has fallen into a rut. She spends far more time with her hands in clay than on a man. Then her friends liven things up by taking her to a toy shop for her birthday. A very different kind of toy shop for special sexual games. And there's more than sexy entertainment on the shelves—a fortune teller says Dawn's destiny awaits if only she will reach out and take it.
Aidan is a vampire who has existed for over a century searching for his one true soulmate, his twin-flame. One look at Dawn takes Aidan's breath away. One kiss later, he knows she is the one woman who will sustain him forever—if he can convince her to walk with him on the wild side.
Dawn responds to his inspiration better than he could have hoped. Then she goes one toy too far…