Don't Tempt the Phoenix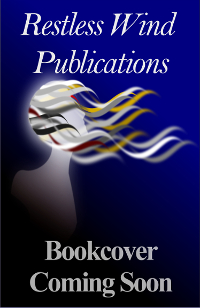 E-BOOK ISBN: / PRINT ISBN: 9781605047355
Coming Soon from Restless Wind Publications
Novel / E-book $5.50 / Print $15.00





Aithne has spent her life living for her brother. Now that he's found his twin flame, she's free from her duty as his familiar. She plans to relish every moment—and search for a soulmate of her own who will match the longing that burns in her heart. For now, a traveling carnival looks like the perfect vehicle to find the adventure she craves. Starting with the carnival's handsome and enigmatic owner.
Milcham Phoenix hides a secret behind the carnival's dazzling distractions. As the only creature in Paradise who didn't fall into sin, he is unique…and lonely. For centuries he has searched for the one woman whose beauty, spirit and passion tempt him to open his heart. No one has come close—until Aithne.
The fire within them burns out of control. But before they have the courage to share their true feelings with each other, evil attacks, and painful secrets are exposed. Truth is the one thing that will overcome an ancient enemy…and the one thing their love may not survive.