Learning Sensual Massage Offers a Special Kind of Benefit to Two Stubborn Lovers.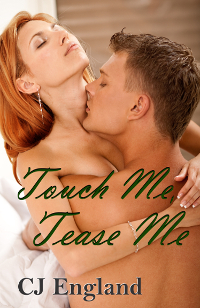 Touch Me, Tease Me
Re-release January 22, 2016
Gabrielle Rousseau has worked hard to put her unfortunate past behind her. She's finally doing what she loves, making her documentary and teaching lovers the benefits of sensual massage.
When the new owner of the studio, Clint Braddock walks in on an afternoon filming, he thinks he's walked into a skin-flick. Sparks fly and his instant judgment of Gabrielle and her work creates a barrier between them.
But there's also instant attraction and it's only when he discovers why she is so gun shy that he is able to push past the walls surrounding her heart. But will Gabrielle hold on to her fear and refuse to trust a man again? Or will Clint be the one to finally touch her battered soul and tease her into loving again?