Custom Stories
Follow Your Dreams...
into a very personal world of imagination.
Imagine picking up a story and finding you are the heroine or hero of the tale? Your most erotic fantasies can be brought to life by award winning author
CJ England and her team.
What are some of our satisfied customers saying? Check out these testimonials...
I got a story for my sister for her birthday. I wasn't sure what to expect, but CJ understood exactly what I wanted and made my story come to life. She really can make your dreams come true!
Jessica from Oregon
~~~~~
Wow! I got the best story. You've never written anything I didn't like. Thank you! You write a great story and I loved mine! Hubby's going to get a big kick out of it!
Pat from Maryland
~~~~~
Holy Moly! I loved it! Especially loved CJ's bar! My story was beautiful and I really loved what you did with the tattoos. VERY wild sex scenes...way hot! Thanks so much!
Emma from England
Want to join the lucky ones who have received a wonderful personal read?
It's easy...
Just fill out the simple questionnaire, order your story, and then sit back...and let the dreaming commence.
Click the Graphic to have the Questionnaire sent to you.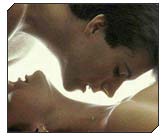 I just received my very own custom story by CJ England. It was wonderful! CJ took the few details I provided and created a hero who was just as I imagined him. The story had romance, of course, and humor and it was just plain hot!
Julie from Missouri

Would You Like to be Truly Evil???
Evil Overlords Union Issue I: Man's Sneakiest Little Friend
Ever wonder what would happen if someone made a list of all the classic blunders those evil overlords in the movies do over and over again? Well, someone has and we've written stories about some of the ideas. Check out Peter's Evil Overlord List, but make sure you're not sipping a drink at the time. It will definitely give you a few chuckles.